How to use the Navigator
The Infrastructure technology navigator supports the public sector and industry organisations search for new and existing technology that can improve the performance of their infrastructure at the planning, investment, delivery or management stages.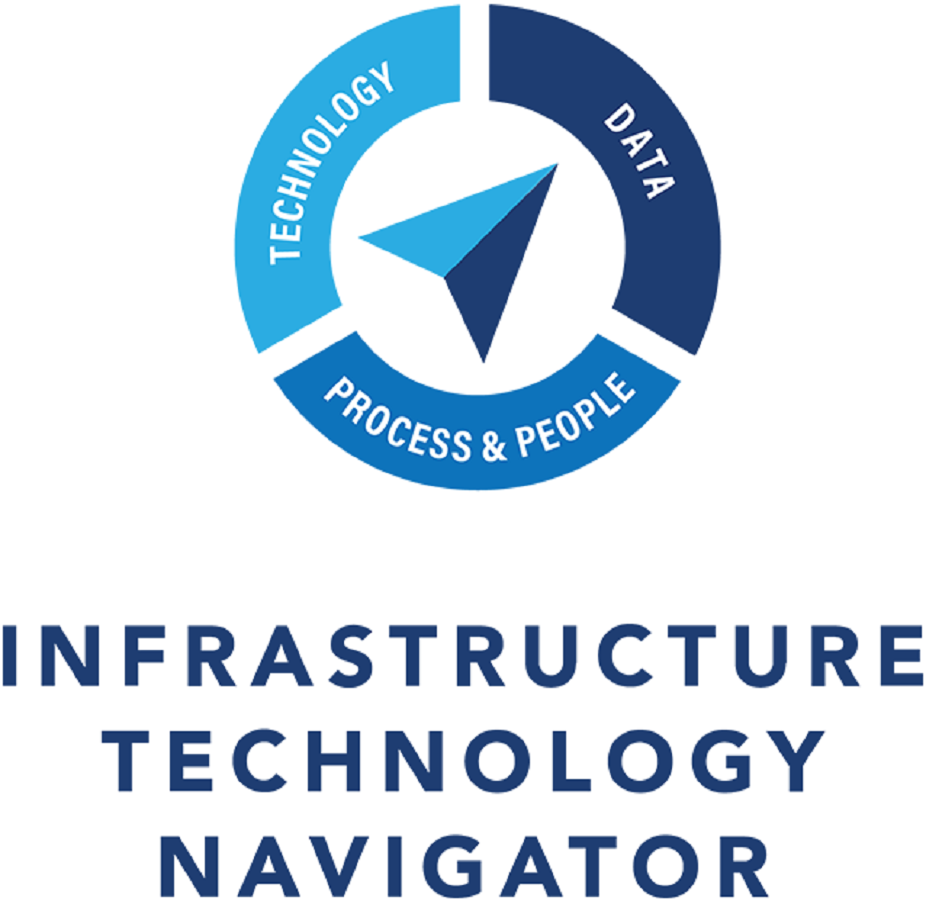 This infrastructure technology navigator seeks to support five key outcomes:-
Raise awareness of value adding technology to support infrastructure performance.
Support public sector clients and industry partners procure and apply this technology to realise its potential.
Provide impartial advice in available technologies that addresses public sector challenges.
Unlock investment in the adoption of new technology.
Support upskilling and develop expertise.
How to use the Navigator
The navigator links users to a list of infrastructure performance improvements that technology can deliver and provides the user with guidance, benefits and template documents to enable its application. The performance improvments can be searched for by the stage of the project, benefit or technology type.

Fig 1. Infrastructure Technology Navigator
Create your own Technology Stack
Once the user has identified a performance improvement that they would like to implement, they can select this and add it to their own technology stack. This will enable the user to store relevant technologies they are interested in for future reference.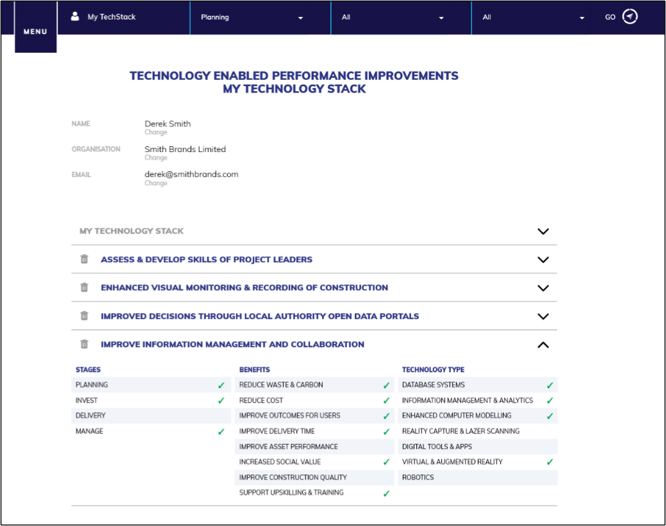 Fig 2 . Members Technology Stack
A Framework for Performance Driven Technology
Once a user selects a performance improvement, the navigator will define the technology and provide associated guidance. The guidance is divided into the following areas:-
Overview
Benefits/Return On Investment
Process & People Requirements
Data Requirements
Technology Requirements
Useful Links & Documents
Where a performance improvement can be delivered by multiple technology providers, the navigator will point the user to industry databases or existing supplier databases.
To explore the opportunities that infrastructure technology can offer you, please register to use the Infra-Tech Navigator.